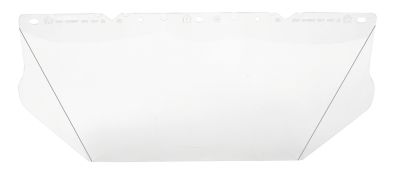 V-Gard® Coated Visors for Demanding Applications
V-Gard coated sheet visors reliably protect against impact, chemical splash, UltraViolet radiation, molten metal splash and electric arc. They feature a premium Antifog/Antiscratch coating to provide higher comfort, improved safety and increased lifetime. They can be worn in combination with helmet mounted ear muffs. Special visor versions are available for V-Gard chin protectors.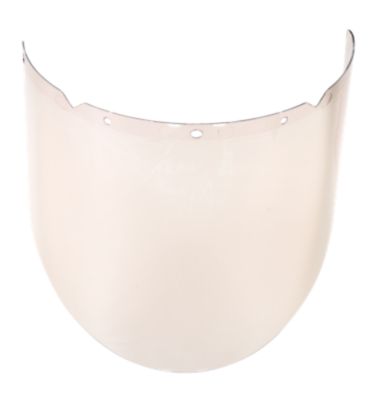 Visor for Radiant Heat/Elevated Temperatures
These special visors are thick, molded and reflective coated to protect against damage from impact, radiation and heat. The reflective coating reflects at least >60% of InfraRed from the surface of the visor, away from the wearer. Ideal for hot working conditions, such as foundries, steel mills, and blast furnaces.