PremAire® Combination
The PremAire Combination, a Combination Supplied Airline Respirator with compressed air cylinder, is designed to be versatile, comfortable, and affordable. A streamlined design offers a first stage pressure reducer and cylinder valve within one assembly, creating a very small size and profile that is less likely to snag when working in confined space or tight places.
The PremAire Combination can be equipped with either the 3S-PS-MaXX or the Ultra Elite-PS-MaXX full face mask in combination with the AutoMaXX-AS lung-governed demand valve.


10124784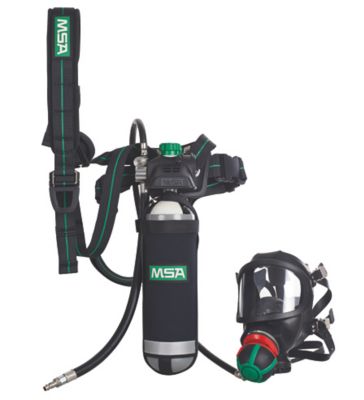 PremAire Combination, 2L 300 bar Steel
10124796
PremAire Combination, 2L 300 bar Comp.
10152727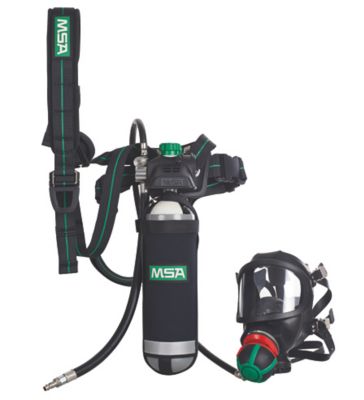 PREM_COMB_ESC,3S, w/2l Stl.Cyl.(charged)
Holster Carrier
Allows straightforward attachment/detachment of air cylinder
Hip Belt & Shoulder Harness Assembly
Intuitive fast donning
Improved comfort and ergonomics for long duration jobs
Easy left to right hip positioning of air cylinder
One-Piece Cylinder Valve and First Stage Pressure Reducer
Pressure Gauge recessed into Valve Housing
Protects gauge
Reduces size and profile
Easy Access Filling Port
Convenient and fast refilling of compressed air cylinder
No restrictions in compressor filling pressure (200 or 300 bar)
Ease of attaching QuickFill adaptor
2.0 l and 3.0 l Composite or Steel Cylinder Options
Rated duration of 15 or 20 minutes
Markets:
Fire Service, General Industry, Oil & Gas, Utilities
Applications:
Welding, Firefighting, Confined Space
EN402
EN14593-1/EN402
EN14593-1/EN137
EN137