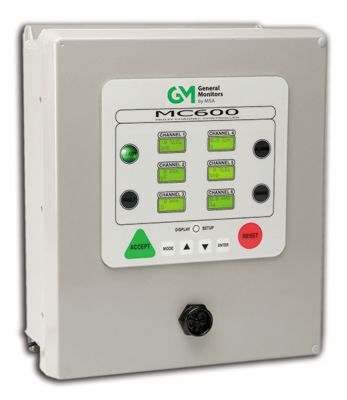 MC600 Multi-Channel Controller
The MC600 is a microprocessor-based multi-channel controller that provides six channels of continuous gas detection. It can be configured as either a local gas detection system, or it can be networked to provide a large plant-wide distributed safety system. It is compatible with our hydrocarbon sensors, H2S sensors, as well as our S4000CH, S4100C, S4000TH, S4100T, IR400, IR5500, IR700, TS4000H, Observer, and Surveyor gas detectors.
FM002A Facilities Module
The FM002A is a facilities module that provides a range of common facilities for all Zero Two control modules housed in the chassis. The FM002A is plugged into the last slot on the right-hand side of the Zero Two chassis. It may be daisy-chained allowing one FM002A to serve up to 100 Zero Two modules in any combination.