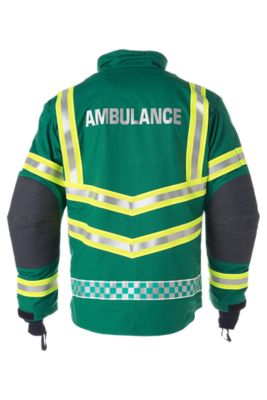 Air Ambulance - Ambulance - HART - SORT
This suit is designed to meet the needs of HART (Hazardous Area Response Teams), SORT (Special Operations Response Teams) and other similar specialist teams, and its specification conforms to Department of Health guidelines on PPE for working in hazardous areas. MSA Bristol's also offers specially designed coverall for the Air Ambulance community: comfort and durability in a single layer garment.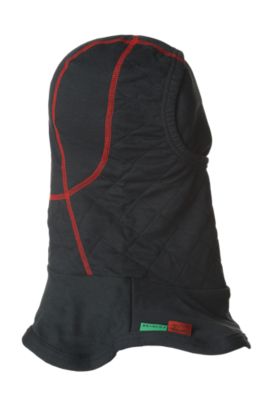 Fire Hoods
In addition to the jacket and trouser, a firefighter's personal protection also depends on the careful selection of head, hand and foot protection. MSA Bristol supplies a range of flash hoods which have been carefully selected and tested for compatibility with the other garments to be used. A special compatibility area within our technical and design department allows firefighters to check the all-round suitability of the complete ensembles being selected for use. MSA Bristol offers a wide selection of hoods for structural, wilderness and USAR operations.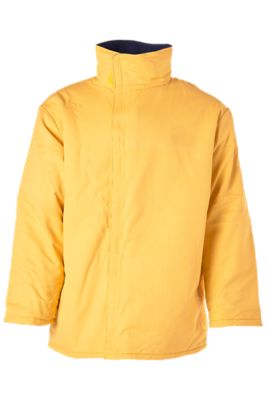 Marine Fleet Suits
MSA Bristol's Marine clothing has been used on board ships for over 50 years. The fire coat, trouser and boots are in compliance with the Marine Equipment Directive 96/98/EC (MED) and the relevant EN Standard. A Full range of Fire Coats & Trousers are available, which all carry the Mariner's Wheelmark Certification.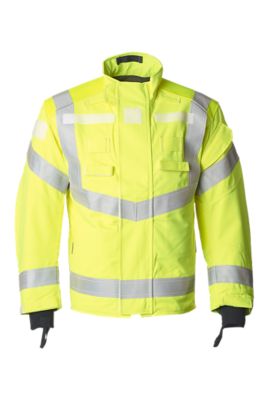 USAR/Technical Rescue
The demands of non-structural firefighting situations such as urban search and rescue - and the specialised skills needed - have led to the design of garments specifically for those situations. These garments are designed to be used in confined spaces, but are equally adaptable for other technical rescue situations such as road traffic accidents. MSA Bristol USAR garments incorporate two layers – a flame retardant outer layer and a waterproof membrane - and are used widely both in the UK and overseas. In addition, the coat and trouser ensemble can be zipped together to form a one piece garment when needed. As it will potentially be used to rescue casualties, it features a two-layer construction incorporating a pathogen barrier.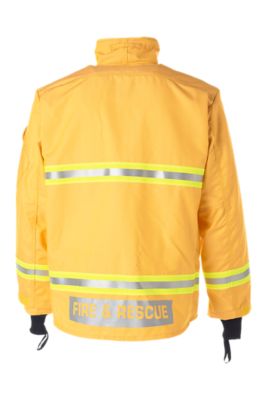 Wildland Firefighting
Specific garments for outdoor Firefighting, certified to Wildland standards EN ISO15384 and AS/NZS4824:2006 and 2021. Garments are constructed from a single layer flame retardant outershell and available in a range of colours. Fabrics include Eco-Dry Shield, Karvin, Wildland270, Vulkan, TechsAlexandra 250HV and XCELL260. Compatible accessories include Helmet, Boots and Gloves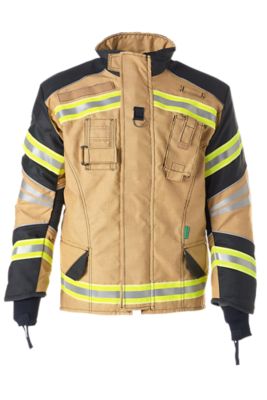 XFlex
XFlex is MSA BRISTOL's latest silhouette in light-weight fire-fighting PPE. Ergonomically designed it gives the ultimate in fit and comfort for the maximum number of body types. XFlex has distinctive sports styling and offers a garment combination that is suitable for the various hazardous roles associated with a fire-fighter's work. Fabric combinations have been designed to give the optimum performance whilst being light in weight to minimise heat stress. All layers are breathable and with wickable linings reduce the build up of heat.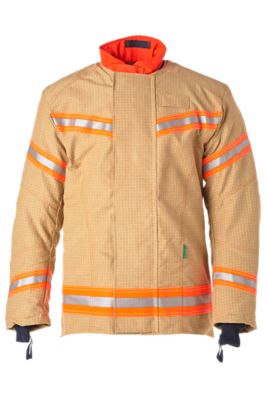 LayerFlex
In a move away from the traditional approach to PPE design, firefighters are issued with fire coats and trousers designed for structural firefighting to be used for all operational activities. We have designed and introduced a new layered approach using three garments, which when used in different combinations, provide the required levels of protection for structural and wildland firefighting as well as technical rescue operations. These garments have been designed to ensure that a firefighter is wearing garments which are suitable for the role being undertaken, rather than wearing structural fire clothing for all roles (including Technical Rescue and Wildland firefighting). The ensemble consists of three garments: A RescueFlex Jacket, An XFlex Outer Jacket and An XFlex Trouser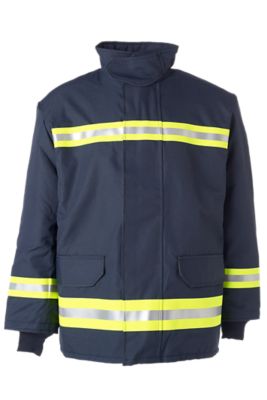 B-Tech
B-Tech is MSA Bristol's entry level for a structural firefighting coat and trousers to EN469 Level 2. The short style coat is designed with ergonomic fit. The trouser measurements provide adequate overlap, so that there is no gap between coat and trousers when bending. That is the ideal fire protective clothing solution for industrial users or markets where price is the main driver but a quality product from a proven and trusted manufacturer is still sought. With a nod towards ergonomics and 28 male and female sizes, this is more than just an entry level garment range.