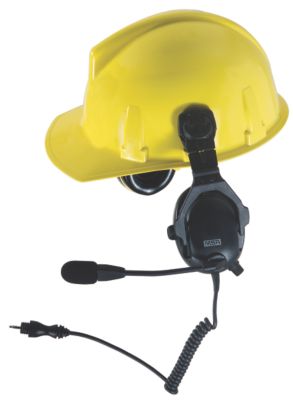 Connect-by-Cable Communication Headsets
Connect by Cable (CbC) products are designed for industrial users working in high noise environments. They offer versatility along with the hearing protection, providing clear communication with ambient listening, instant impact noise protection and a noise-canceling flexible microphone. Cable connection is hardwired to the communication radio headset for two-way communication.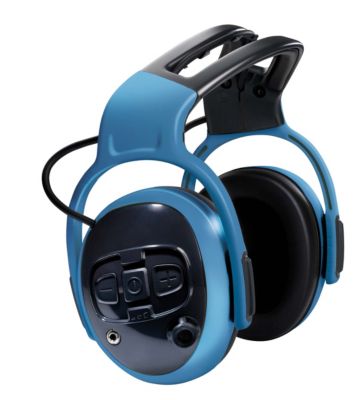 left/RIGHT™ CutOff Pro
The level-dependent left/RIGHT CutOff Pro ear muffs allow a user to engage in clear verbal communication while still hearing warning signals, alarms and other important sounds. The unit uses its electronic system to amplify a weak signal, and also features an AUX input for connection to MP3 or com radio. The thinner, flexible headband and left/right designation ensure a tight seal.