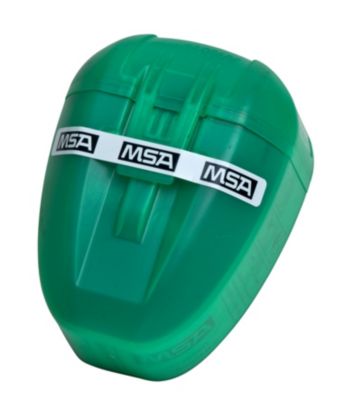 miniSCAPE
Using cutting-edge technology, the miniSCAPE respirator provides minutes of safety when seconds count. The portable respirator uses the new-generation TabTec filter, fits in a user's pocket and protects against numerous gases and vapors.
MSR 1 and MSR 2
The MSR 1 provides protection against hazardous gases of the types A, B, E and K. The MSR 2 also covers protection against particles (P2). Both devices are packaged in a robust carrying container with a belt clip.
S-CAP Hood
This highly visible, one-size-fits-all yellow hood offers protection against smoke and gas from fires, especially carbon monoxide. The easy-to-use unit dons quickly and features a nose cup for a wide variety of head and face sizes, while the cotton neck seal ensures a tight fit. The high-performance filter offers thorough protection, while the wide lens provides an increased field of vision and the low breathing resistance reduces claustrophobia.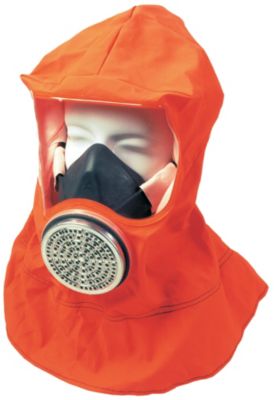 Smokehood
Designed especially for the offshore oil industry, this self-adjusting, highly visible orange hood offers protection against smoke. The one-size-fits-all unit dons quickly and features an elastic neck seal and high-performance filter for thorough protection. The large window and low breathing resistance offer an increased field of vision and reduce claustrophobia.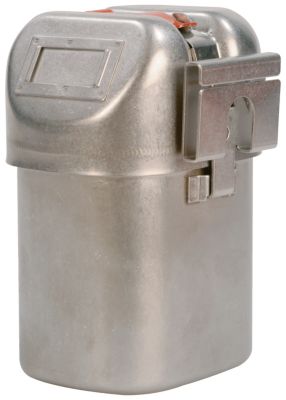 W65 Self-Rescuer Respirator
The MSA Filter Self-Rescuers W65-2/W65 and W 95 are Air-Purifying Respi rators for one-time escape use providing protection against toxic carbon monoxide (CO) and other gases emitted in underground mine fires or explosions. The Filter Self-Rescuer is immediately ready-for-use after opening and removal from the container. It has a Latex-free mouthpiece and nose clip to reliably protect the user from the contaminated ambient air. The adjustable head harness allows for a tight fit and hands-free usage. The sturdy stainless steel container is hermeticly sealed, providing long-lasting protection for the respirator.