G1 SCBA
The G1 fire service SCBA was designed to integrate all modern SCBA features into a compact and easy-to-operate device. The single power supply drives alarm system and user interface, telemetry radio module, head-up-display (HUD) and voice amplifier. The display provides full benefit without distraction by always displaying exclusive information which are relevant in the given situation. All G1 versions include swivelling and adjustable hip belt, electronic control unit, telemetry module, lung governed demand valve and buddy breather 2nd connection.

The G1 full face mask excels in outstanding wearing comfort, low profile and low effort in maintenance. In stand-by, the open port
technology offers unrestricted breathing. No electronic components reside on the mask to reduce the overall investment.
10160437

G1 SCBA with demand valve, telemetry, HUD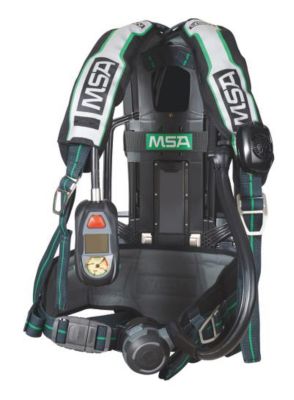 G1 SCBA with demand valve, telemetry, HUD
10160438

G1 SCBA with demand valve, telemetry, HUD, voice amplifier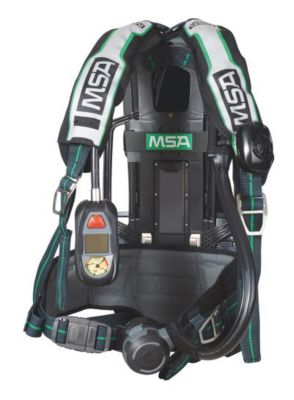 G1 SCBA with demand valve, telemetry, HUD, voice amplifier
10160445

G1 SCBA with demand valve, telemetry, alphaCLICK, HUD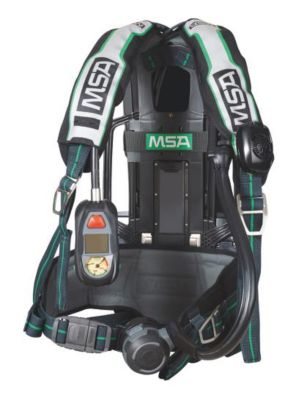 G1 SCBA with demand valve, telemetry, alphaCLICK, HUD
Integration, Central Power
Coordinated components with limited interfaces for superior system performance
Reduced weight, bulk, obstruction offer increased user performance
Single power supply decreases power management effort providing higher system reliability

Face Piece
Open port technology allows effortless breathing in stand-by
Low profile without snagging and improved weight distribution
Huge field of vision for unobstructed view

Low Cost of System Ownership
All mask components are easily accessible and interchangeable providing low maintenance effort
Central power concept reduces effort for battery monitoring and exchange
Face piece does not bear electronic components which makes a personally issued mask affordable

Intuitive Interaction
Clearly marked touch points for reliable operation, even under stress
Context sensitive display in control module shows only relevant information allowing the user to concentrate on his job
Control module features both, analogue and digital display

Endurance
Greater system reliability due to central processing module
Successfully tested against harsh NFPA and EU standards

Long-Range Radio
Best reputed telemetry system in the market
State of the art monitoring system to allow low-impact and highly reliable accountability

Advanced Hip Belt Features
Swiveling belt connection adjusts to body movements for better weight distribution, balance and comfort
Easy to use and robust height adjustment to accommodate different torso lengths
Markets:
Fire Service, General Industry, Oil & Gas, Utilities
Applications:
Confined Space, Firefighting, Search & Rescue
Approvals subject to change without notice and may differ based on configuration, part number and/or country.
Contact Customer Service or check approval label on product for specific approval information.
EN 136 EN 137, as part of G1 SCBA
Australia/New Zealand