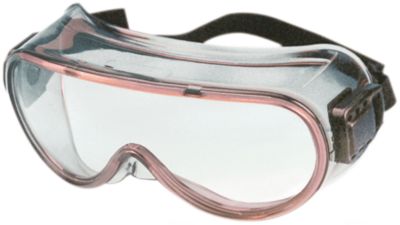 PERSPECTA GH 3001 Goggles
These high-protection goggles are anatomically design for comfort. Ideal for laboratory workers, they feature an anti-scratch, anti-fog coatings and over most prescription eye wear.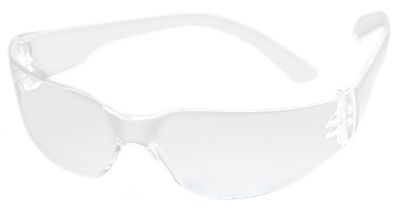 PERSPECTA FL250 Eyewear
Weighing in at just 25 grams, this is the lightest among single-lens impact spectacles. Regardless of face size, these safety glasses are ideal when close-fitting spectacles are a must. Features a totally transparent design, hard-coated, optical class 1 lenses, and 99% UV absorption.
PERSPECTA 9000 Eyewear
Protect eyes from impact with these extremely lightweight, snug-fitting safety glasses. Features close-fitting, wrap-around style, unobstructed view, all-day comfort and no-slip nose buds, and temple tips. Available in 4 lens colors with anti-fog option.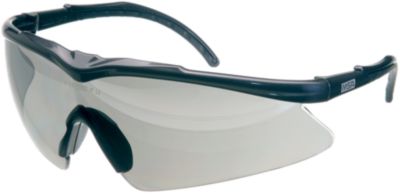 PERSPECTA 2320 Eyewear
Featuring scratch-resistant, silver mirror lens, anti-fog coating and single-lens design, these safety glasses are the one for outdoor activities. Soft nose buds and temple ends offer a comfortable, no-slip fit, while the three position ratchet for temple length allows perfect adjustment. Attractive frame design with glossy finish and rigid storage case completes the set.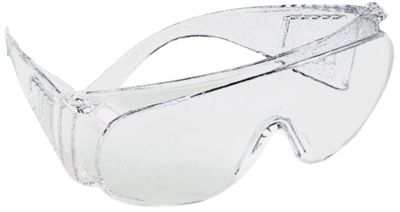 PERSPECTA 2047W Eyewear
Offering all-around protection these stylish single lens spectacles, with vented side shields, are ideal for visitors and regular wearers alike. Clear or smoke, and fit over most prescription eyewear
PERSPECTA 1900 Eyewear
With an incredibly lightweight design and panoramic view, these safety glasses have something for everyone. Features high polycarbonate lenses, no-slip nose buds, universal nose bridge and temples, and choice of lens color for indoor/outdoor use.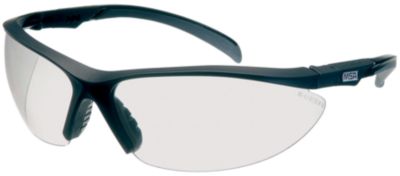 PERSPECTA 1320 Eyewear
These are the safety glasses for everyone. Features full wrap-around fit, choice of three lens colors, soft nose buds and temple ends, and a lightweight, semi-frame design. Adjusts to three positions for both lens inclination and temple length, giving wearers a more comfortable, no-slip fit. Anti-fog coating keeps vision clear while lenses filter 99.9% of ultraviolet rays.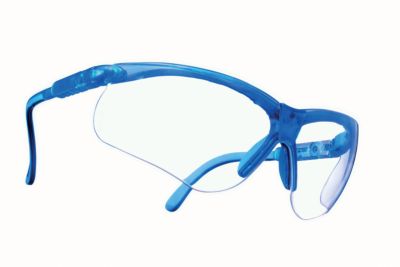 PERSPECTA 010 Eyewear
These safety glasses combine high-tech style with state-of-the-art protection. Featuring full wrap-around with curved polycarbonate lenses, they provide more coverage with a wider field of view. Both lens inclination and temple length adjust for a semi-custom fit. Special co-injected brow cushion protects from injury while providing exceptional comfort.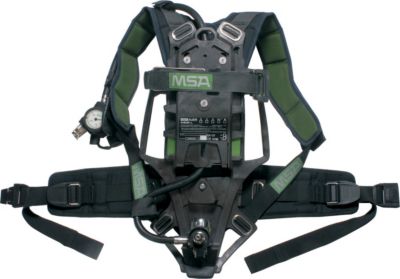 AirMaXX SCBA
This high-quality SCBA provides comfortable, outstanding respiratory protection. Ruggedly reliable and flexible, it's a popular choice for a wide range of maintenance or rescue operations, including firefighting. Designed to reduce stress and fatigue. The ergonomically designed and optimally balanced AirMaXX backplate is adjustable to fit all body sizes. Based on decades of experience, we also offer two SCBA presets: AirMaXX & eXXtreme – configured systems for the most common applications. For high-frequency and extended SCBA wear, maximum user comfort translates directly into increased performance and good health. The AirMaXX SCBA preset combines premium ergonomic features with advanced technology to provide the best experience in SCBA wearability available today. If you are using your SCBA frequently, for long periods at a time or require absolute concentration in your work, the AirMaXX is the system of choice. The continuous exposure to flames and heat from recurring hard training takes an especially hard toll on equipment. The eXXtreme preset utilizes special materials to reduce maintenance and cost of ownership of critical components that would otherwise require frequent replacement in such extreme applications. Trainers and others who work in repeated high-heat and flame circumstances choose eXXtreme.