Featured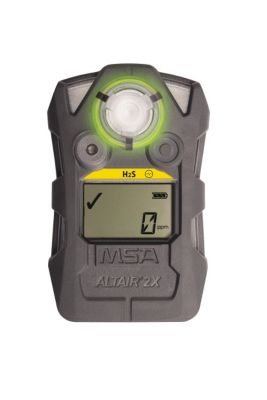 ALTAIR® 2X Gas Detector
 All ALTAIR 2X Gas Detectors * Incorporate proven XCell® sensor technology * Enhance worker safety, compliance and traceability * Minimize cost of ownership * Demonstrate rugged durability  Product Options * ALTAIR 2XP Gas Detector with XCell Pulse Technology: H2S  - * Features the first stand-alone bump test, which eliminates the need for bottled gas! * Bump test anytime, anywhere * Based on proven science and patented sensor capabilities * ALTAIR 2XP Gas Detector with XCell Pulse Technology: H2S * ALTAIR 2X Gas Detectors: CO, CO-HC (High Concentration), CO-H2 (Hydrogen Resistant), H2S-LC, SO2, NO2, NH3 and Cl2 * ALTAIR 2XT Two-Tox Gas Detector: CO/H2S, CO-H2/H2S, CO/H2S-LC, CO/NO2 and SO2/H2S-LC
Featured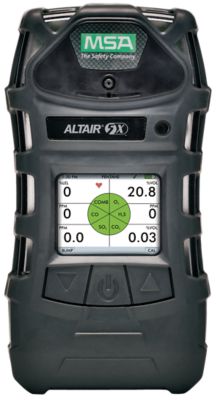 ALTAIR® 5X Multigas Detector
The ALTAIR 5X Gas Detector is capable of measuring up to 6 gases simultaneously and is now available with integrated PID sensor for VOC detection. Driven by advanced MSA XCell® Sensor Technology,  the ALTAIR 5X Gas Detector delivers  faster response time, better stability, accuracy, longer service life, and cost savings over the life of the instrument.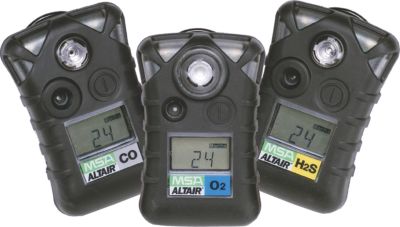 ALTAIR® Single-Gas Detector
Designed for superior lifespan—patented sensors operate for over two years—and high performance, the ALTAIR Single-Gas Detector is the smart choice for market-leading, cost-effective gas monitors. Features sensor options for carbon monoxide, hydrogen sulfide, and oxygen coupled with LED/audible/vibrating alarms. Superior dust/water protection, high RFI resistance, and one-button operation provide heightened safety, plus increased durability and ease-of-use.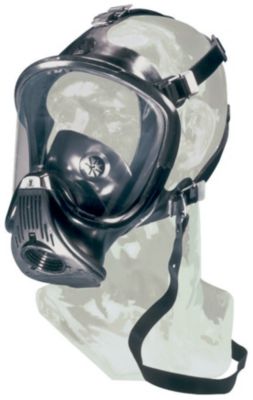 Ultra Elite® Full-Facepiece Respirators
Combining state-of-the-art features with MSA's precision engineering, the Ultra Elite full-face mask is our top model in this range. The ergonomic design makes this a comfortable unit, while the 5-point harness makes it easy to put it on or take it off. The distortion-free coated lens provides a wide field of vision, while the unique airflow prevents lens misting. The face blank has a single-sealing flange and comes in rubber or silicone, while the speech diaphragm makes communication easy to discern. The model has more than 40 different versions, making it the perfect mask for many different applications.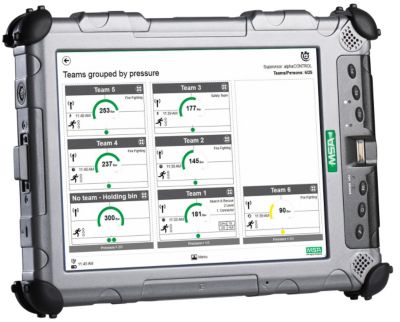 MSA A2 Software - alphaCONTROL 2
The MSA alphaCONTROL 2 / A2 software is part of the alpha Personal Network respiratory protection monitoring system, which consists of modular and wireless components. alphaCONTROL 2 / A2  facilitates an electronic, and optionally telemetric respiratory monitoring. The new software significantly improves entry control monitoring and is an adequate replacement for conventional tally boards. All the details of a classic monitoring system are integrated. Monitoring the air supply of the individual user as well as the measurements and alarms of portable gas measuring devices increases the security.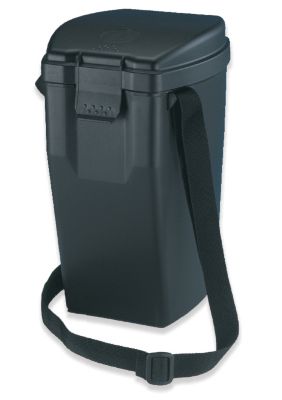 Ultra Elite Accessories
This ensemble contains several accessories for our purpose-built Ultra Elite mask. The options include a spectacle kit, adhesive protective visors, welders adapter, a mask tightness tester, and a carrying case. The sturdy carrier features a carrying strap for convenient access, while a radio communication kit ensures a user can maintain close contact while wearing the full-face mask.