Featured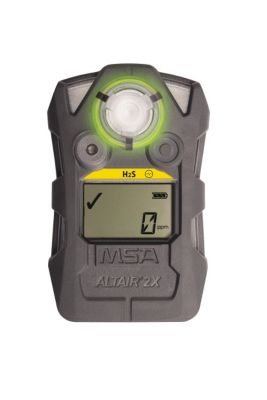 ALTAIR® 2X Gas Detector
 All ALTAIR 2X Gas Detectors * Incorporate proven XCell® sensor technology * Enhance worker safety, compliance and traceability * Minimize cost of ownership * Demonstrate rugged durability  Product Options * ALTAIR 2XP Gas Detector with XCell Pulse Technology: H2S  - * Features the first stand-alone bump test, which eliminates the need for bottled gas! * Bump test anytime, anywhere * Based on proven science and patented sensor capabilities * ALTAIR 2XP Gas Detector with XCell Pulse Technology: H2S * ALTAIR 2X Gas Detectors: CO, CO-HC (High Concentration), CO-H2 (Hydrogen Resistant), H2S-LC, SO2, NO2, NH3 and Cl2 * ALTAIR 2XT Two-Tox Gas Detector: CO/H2S, CO-H2/H2S, CO/H2S-LC, CO/NO2 and SO2/H2S-LC
Featured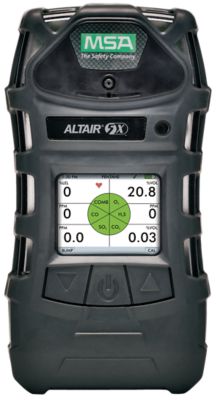 ALTAIR® 5X Multigas Detector
The ALTAIR 5X Gas Detector is capable of measuring up to 6 gases simultaneously and is now available with integrated PID sensor for VOC detection. Driven by advanced MSA XCell® Sensor Technology,  the ALTAIR 5X Gas Detector delivers  faster response time, better stability, accuracy, longer service life, and cost savings over the life of the instrument.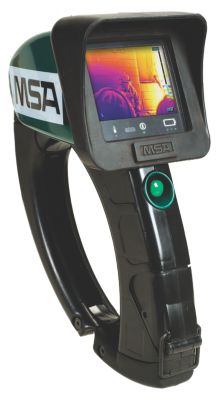 EVOLUTION® 5800 Thermal Imaging Camera
Delivering High Sense quality even in high temperatures, the EVOLUTION 5800 Thermal Imagine Camera offers best-in-class image quality from four times the picture elements (compared to previous TIC designs). A 3.5" display makes multi-user viewing easier. Displays twice the Low Sensitivity image quality in the 320° to +1000° F range, for high-quality imaging. Backed by an industry-first two-year Camera Warranty.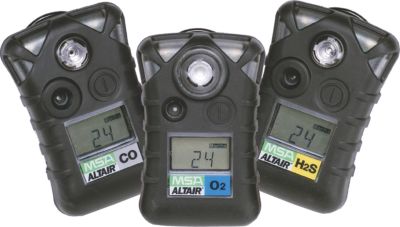 ALTAIR® Single-Gas Detector
Designed for superior lifespan—patented sensors operate for over two years—and high performance, the ALTAIR Single-Gas Detector is the smart choice for market-leading, cost-effective gas monitors. Features sensor options for carbon monoxide, hydrogen sulfide, and oxygen coupled with LED/audible/vibrating alarms. Superior dust/water protection, high RFI resistance, and one-button operation provide heightened safety, plus increased durability and ease-of-use.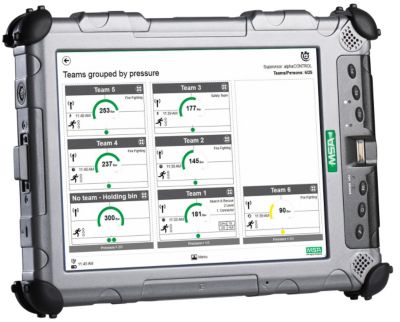 MSA A2 Software - alphaCONTROL 2
The MSA alphaCONTROL 2 / A2 software is part of the alpha Personal Network respiratory protection monitoring system, which consists of modular and wireless components. alphaCONTROL 2 / A2  facilitates an electronic, and optionally telemetric respiratory monitoring. The new software significantly improves entry control monitoring and is an adequate replacement for conventional tally boards. All the details of a classic monitoring system are integrated. Monitoring the air supply of the individual user as well as the measurements and alarms of portable gas measuring devices increases the security.