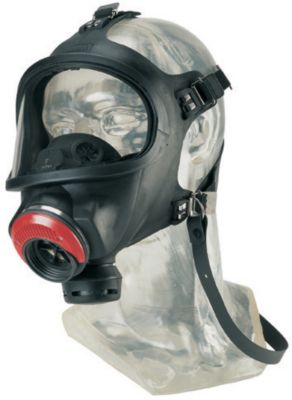 3S Positive Pressure Full-Face Masks
With more than five million units sold, the upgraded 3S Full-Facepiece Respirator offers safety, comfort and durability. The face blank is made of a softer rubber compound (and also yellow silicone in another option) and has a wide sealing frame and deeper chin stop for a snug, comfortable fit. The lens is made of impact-resistant polycarbonate (and silicate-coated glass and Triplex glass in other options) and offers a wide field of vision for excellent viewing. The harness allows for quick donning and removal and achieves a pressure-free fit in combination with a protective helmet. The inner mask allows for optimal air flow and eliminates lens fogging. The mask comes in more than 50 different versions, allowing users to find the perfect mask.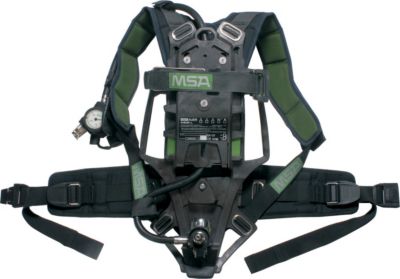 AirMaXX SCBA
This high-quality SCBA provides comfortable, outstanding respiratory protection. Ruggedly reliable and flexible, it's a popular choice for a wide range of maintenance or rescue operations, including firefighting. Designed to reduce stress and fatigue. The ergonomically designed and optimally balanced AirMaXX backplate is adjustable to fit all body sizes. Based on decades of experience, we also offer two SCBA presets: AirMaXX & eXXtreme – configured systems for the most common applications. For high-frequency and extended SCBA wear, maximum user comfort translates directly into increased performance and good health. The AirMaXX SCBA preset combines premium ergonomic features with advanced technology to provide the best experience in SCBA wearability available today. If you are using your SCBA frequently, for long periods at a time or require absolute concentration in your work, the AirMaXX is the system of choice. The continuous exposure to flames and heat from recurring hard training takes an especially hard toll on equipment. The eXXtreme preset utilizes special materials to reduce maintenance and cost of ownership of critical components that would otherwise require frequent replacement in such extreme applications. Trainers and others who work in repeated high-heat and flame circumstances choose eXXtreme.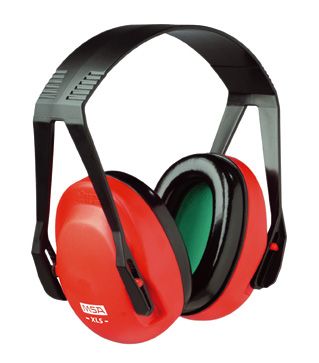 XLS Headband Earmuff
Excellent noise attenuation and max. space for ears inside. * Extra wide headband * Two point mounting system * Sure-grip headband * Unique molded inserts * Light-weight only 218 g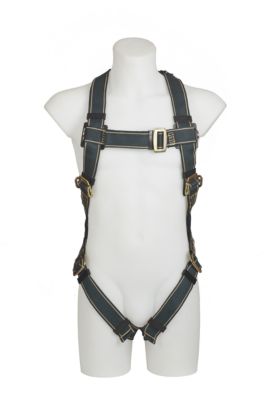 Thermatek Harnesses
With chemical- and heat-resistant Kevlar®/Nomex® blend webbing, the Thermatek full body, vest-style harness is an effective fall arrest solution. Features webbing and stitching in contrasting colors for easier inspection, and Qwik-Fit leg straps for easy connection.