Featured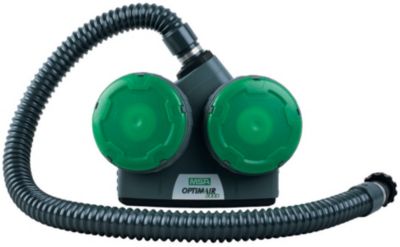 OptimAir® 3000 PAPR
With three possible configurations, the OptimAir 3000 offers versatility, ergonomic design and state-of-the-art features. The unit features a microprocessor-controlled, variable-speed motor to ensure the user gets an optimal amount of air. The respirator features one-button operation and weighs less than 1.5 kg for convenience and freedom of movement. When used with a hood, the unit's alarm is sent through the hose and can be heard in loud environments, while the five-level battery indication signals how much life the battery has left. Automatic calibration, long-life battery and shower-proof design makes the unit convenient and practical.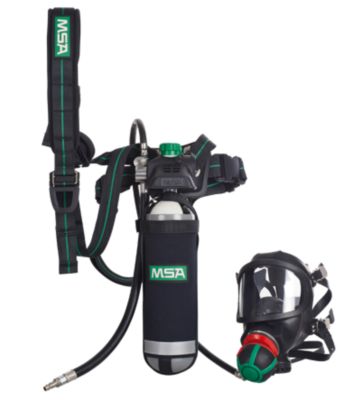 PremAire® Combination
The PremAire Combination, a Combination Supplied Airline Respirator with compressed air cylinder, is designed to be versatile, comfortable, and affordable. A streamlined design offers a first stage pressure reducer and cylinder valve within one assembly, creating a very small size and profile that is less likely to snag when working in confined space or tight places. The PremAire Combination can be equipped with either the 3S-PS-MaXX or the Ultra Elite-PS-MaXX full face mask in combination with the AutoMaXX-AS lung-governed demand valve.