Featured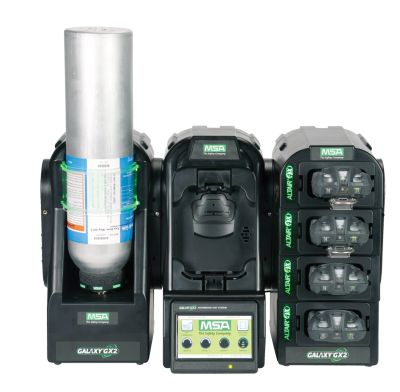 GALAXY® GX2 Automated Test System
Simplicity counts with the MSA GALAXY® GX2 Automated Test System for advanced safety management and effortless operation. The GALAXY GX2 Automated Test System provides simple, intelligent testing and calibration of MSA ALTAIR® and ALTAIR PRO Single-Gas Detectors and ALTAIR 4X and ALTAIR 5X Multigas Detectors. Easy-to-use automated test stand offers high performance as either stand-alone unit or integrated portable detector management system, enabling total data access and control of the MSA ALTAIR family Gas Detector fleet. New MSA Link™ Pro Software for proactive safety management; gas exposure email alerts, direct data input, live filtering, test and exposure queries, collecting and printing reports.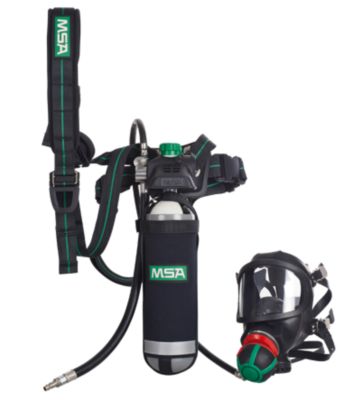 PremAire® Combination
The PremAire Combination, a Combination Supplied Airline Respirator with compressed air cylinder, is designed to be versatile, comfortable, and affordable. A streamlined design offers a first stage pressure reducer and cylinder valve within one assembly, creating a very small size and profile that is less likely to snag when working in confined space or tight places. The PremAire Combination can be equipped with either the 3S-PS-MaXX or the Ultra Elite-PS-MaXX full face mask in combination with the AutoMaXX-AS lung-governed demand valve.