left/RIGHT™ Headband Earmuff
The MSA left/RIGHT™ Ear Muffs have dedicated right and left ear cups that are designed to fit ears of all shapes and sizes which offers increased comfort and protection. The headband's breakthrough design simulates the head's curves to provide a comfortable and stable fit, balancing muffs with ear cup angle.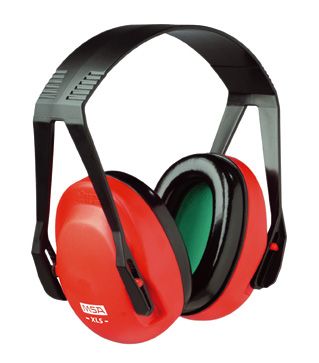 XLS Headband Earmuff
Excellent noise attenuation and max. space for ears inside. * Extra wide headband * Two point mounting system * Sure-grip headband * Unique molded inserts * Light-weight only 218 g
ALTAIR® Pro Single-Gas Detector
Based on the industry-standard ALTAIR Single-Gas Detector—but with added features and functionality—ALTAIR Pro toxic gas and oxygen detectors combine reliable detection and LED/audible/flashing/vibrating alarms with clear, backlit LCD displays. Electrochemical sensors measure concentrations of toxic gas (chlorine dioxide, hydrogen cyanide and phosphine) or percent oxygen. Purpose-built for superior dust and water protection, excellent impact resistance and excellent RFI performance.