Featured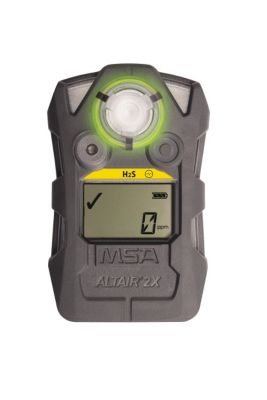 ALTAIR® 2X Gas Detector
 All ALTAIR 2X Gas Detectors * Incorporate proven XCell® sensor technology * Enhance worker safety, compliance and traceability * Minimize cost of ownership * Demonstrate rugged durability  Product Options * ALTAIR 2XP Gas Detector with XCell Pulse Technology: H2S  - * Features the first stand-alone bump test, which eliminates the need for bottled gas! * Bump test anytime, anywhere * Based on proven science and patented sensor capabilities * ALTAIR 2XP Gas Detector with XCell Pulse Technology: H2S * ALTAIR 2X Gas Detectors: CO, CO-HC (High Concentration), CO-H2 (Hydrogen Resistant), H2S-LC, SO2, NO2, NH3 and Cl2 * ALTAIR 2XT Two-Tox Gas Detector: CO/H2S, CO-H2/H2S, CO/H2S-LC, CO/NO2 and SO2/H2S-LC
Featured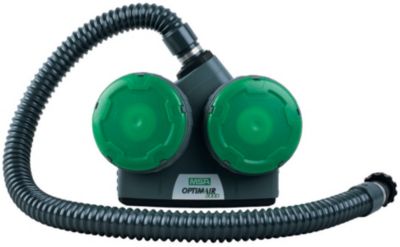 OptimAir® 3000 PAPR
With three possible configurations, the OptimAir 3000 offers versatility, ergonomic design and state-of-the-art features. The unit features a microprocessor-controlled, variable-speed motor to ensure the user gets an optimal amount of air. The respirator features one-button operation and weighs less than 1.5 kg for convenience and freedom of movement. When used with a hood, the unit's alarm is sent through the hose and can be heard in loud environments, while the five-level battery indication signals how much life the battery has left. Automatic calibration, long-life battery and shower-proof design makes the unit convenient and practical.
Featured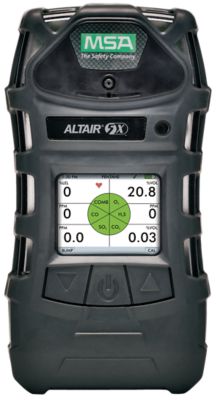 ALTAIR® 5X Multigas Detector
The ALTAIR 5X Gas Detector is capable of measuring up to 6 gases simultaneously and is now available with integrated PID sensor for VOC detection. Driven by advanced MSA XCell® Sensor Technology,  the ALTAIR 5X Gas Detector delivers  faster response time, better stability, accuracy, longer service life, and cost savings over the life of the instrument.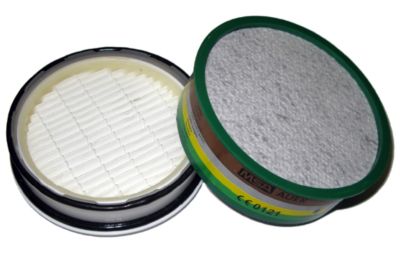 OptimAir 3000 Filters
TabTec® filter technology a carbon tablet rather than granules. The result is a compact, lightweight filter. The Particle filter features now the new high performance PlexTec technology. Three filters (Particle, A2 and ABEK] can be used in combination to give you five levels of protection, by using an exclusive stackable filter system.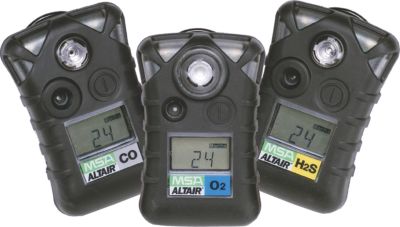 ALTAIR® Single-Gas Detector
Designed for superior lifespan—patented sensors operate for over two years—and high performance, the ALTAIR Single-Gas Detector is the smart choice for market-leading, cost-effective gas monitors. Features sensor options for carbon monoxide, hydrogen sulfide, and oxygen coupled with LED/audible/vibrating alarms. Superior dust/water protection, high RFI resistance, and one-button operation provide heightened safety, plus increased durability and ease-of-use.
ALTAIR® Pro Single-Gas Detector
Based on the industry-standard ALTAIR Single-Gas Detector—but with added features and functionality—ALTAIR Pro toxic gas and oxygen detectors combine reliable detection and LED/audible/flashing/vibrating alarms with clear, backlit LCD displays. Electrochemical sensors measure concentrations of toxic gas (chlorine dioxide, hydrogen cyanide and phosphine) or percent oxygen. Purpose-built for superior dust and water protection, excellent impact resistance and excellent RFI performance.