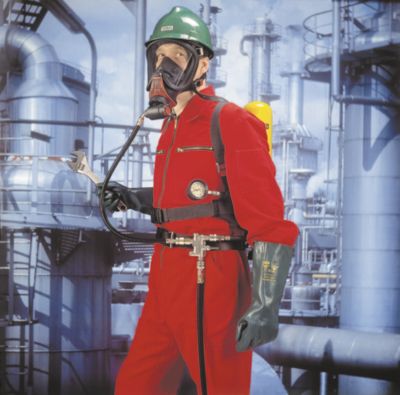 Compressed Airline Breathing Apparatus and Accessories
MSA's Compressed Airline Breathing Apparatus delivers a ready supply of safe, breathable air wherever air is irrespirable or oxygen deficient. MSA's corresponding accessories, including compressed air filters and automatic switch valve, ensure air quality and deliverability.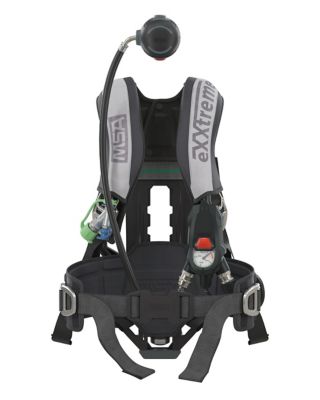 Special Harnesses
The MSA eXXtreme harness for SCBA is the right choice for repeated  extreme conditions, e.g. during demanding training scenarios. With improved materials, the special harness minimizes your investments in maintenance, repair and replacement parts.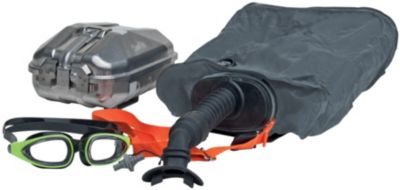 SavOx
This chest-worn protective escape device provides oxygen on demand wherever toxic gases, particles or oxygen deficiency can be imminently present. Ready-to-use, it's small in size and low in weight, making it easy to don, use and carry. Features a double heat-exchanger system to reduce inhalation air temperature to a comfortable level. The TR device allows quick and economic training of donning and use by simulating the weight and properties of real units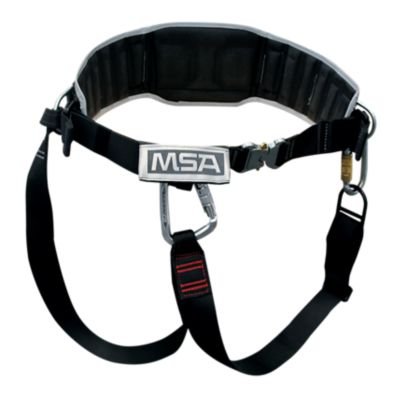 alphaBELT rescue and holding belt
alphaBELT is a sleek and durable rescue and holding belt, that can be easily integrated into your MSA SCBA. With its multiple functions, the revolutionary alphaBELT eases your everyday work as a first responder. Besides restraining and positioning, it may offer you the last resort – a quickly accessible and safe rescue seat for self-rappelling in an emergency.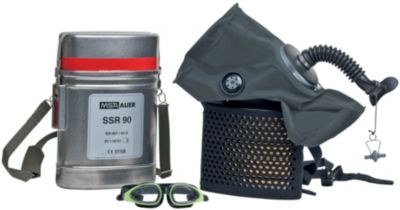 SSR 90 (K 60)
This chemical oxygen apparatus provides oxygen on demand during gas outbursts, fires and after explosions. Designed especially for self-rescue, the unit is housed in a robust stainless steel case and can be carried along or kept on site. Provides 60 minutes of rescue oxygen and up to 5 hours while awaiting rescue. The TR device allows quick and economic training of donning and use by simulating the weight and properties of real units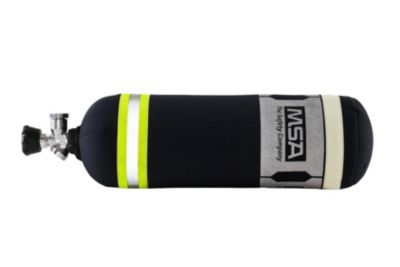 Covers for Cylinders
Breathing air cylinders cover and protect your most valuable asset - under a high pressure. The quality of this security comes at a price. Your breathing apparatuses were designed to withstand most environmental hazards. Compressed air cylinders, however, can already lose operational safety by superficial damage and can become unusable. So it is worth to keep your cylinders undamaged and clean while they are in use under protected conditions. Our protective covers meet all basic needs for the protection of your cylinders.
SavOxCap 60
This self-rescuer with hood provides more than 60 minutes of breathing air during escape conditions while also protecting eyes and head. Featuring proven KO2 technology, it provides a reserve of oxygen according to demand. Dons fast and easy. Features a highly visible orange hood, flexible visor and integrated half mask with speech diaphragm. The TR device allows quick and economic training of donning and use by simulating the weight and properties of real units
SSR 30/100
This small, robust KO2 respiratory device delivers safe and immediate oxygen on demand for escape or rescue. Packed airtight in a stainless steel container, this lightweight device is designed to be worn on a belt for easy opening and use. Dons in seconds. The TR device allows quick and economic training of donning and use by simulating the weight and properties of real units