Featured

Gravity™ Sure-Line™ Horizontal Lifeline
MSA's newly enhanced Gravity Temporary Horizontal Lifelines offer unique, exclusive bypass shuttles enabling two workers to share a line and pass each other while maintaining 100% tie-off. The Gravity Sure-Line™ Temporary Cable Horizontal Lifeline for quick, easy installation at temporary work sites is suspended between two approved anchor points to provide worker fall protection during horizontal movement. Lightweight system is rated for two people.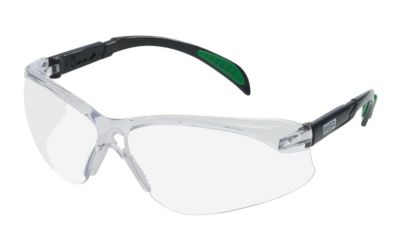 Blockz™ Eyewear
Blockz safety glasses bring style and a host of features to the Sightgard® Protective Eyewear line. Blockz boasts a sliding temple adjustment for the perfect fit and offer an incomparable level of strength and protection.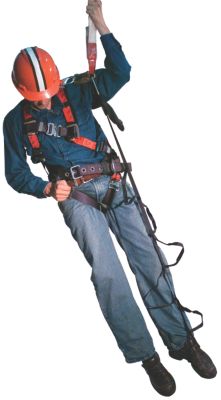 Suspension Trauma Safety Step
The Suspension Trauma Safety Step is designed to help workers in a post-fall suspension position avoid the effects of suspension trauma. Workers can use a single Safety Step or two Safety Steps (one for each leg) to provide additional support, balance, and comfort.
PushLock® Window Washing Anchor
The MSA PushLock® anchorage for window-washing is typically used where access from inside a building is needed to carry out external work, such as for window cleaning and maintenance. The PushLock® provides an internal fixed anchor to which a worker can confidently attach a safety harness and lanyard while going about his or her duties.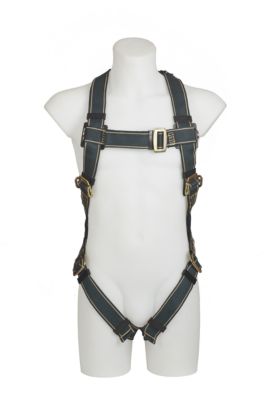 Thermatek Harnesses
With chemical- and heat-resistant Kevlar®/Nomex® blend webbing, the Thermatek full body, vest-style harness is an effective fall arrest solution. Features webbing and stitching in contrasting colors for easier inspection, and Qwik-Fit leg straps for easy connection.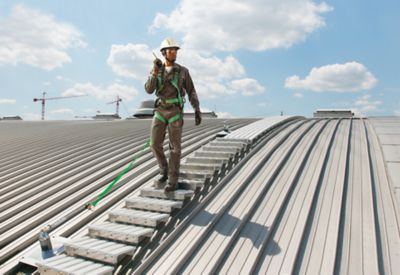 WalkSafe® Roof Walkway System
The MSA WalkSafe®Rooftop Walkway System provides a level non-slip surface which can serve as an ideal rooftop demarcation route — protecting users against hazards when working at height.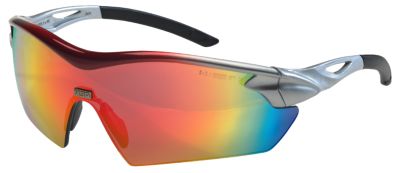 Racers Eyewear
The lightweight, mirrored Racer glasses offer excellent eye protection in an eye-catching package. Featuring an anti-fog coating, the glasses provide 99.999% UV protection. Great for outdoor work.