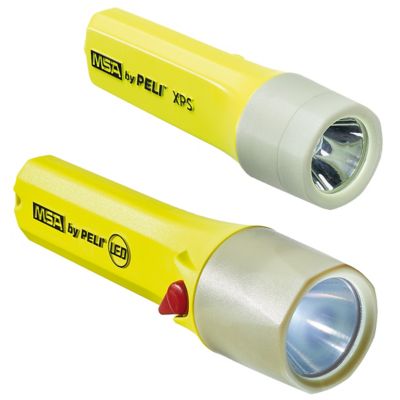 Helmet Mounted Lighting Solutions
When working in fire & rescue environment, it is essential to have a good view of any potential hazards and risks. Short, medium and long range, MSA helmet mounted flashlights cover all firefighter needs.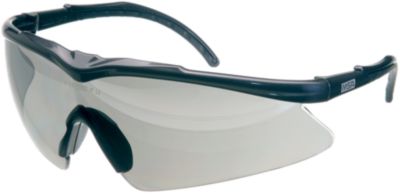 PERSPECTA 2320 Eyewear
Featuring scratch-resistant, silver mirror lens, anti-fog coating and single-lens design, these safety glasses are the one for outdoor activities. Soft nose buds and temple ends offer a comfortable, no-slip fit, while the three position ratchet for temple length allows perfect adjustment. Attractive frame design with glossy finish and rigid storage case completes the set.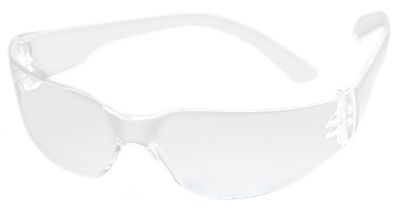 PERSPECTA FL250 Eyewear
Weighing in at just 25 grams, this is the lightest among single-lens impact spectacles. Regardless of face size, these safety glasses are ideal when close-fitting spectacles are a must. Features a totally transparent design, hard-coated, optical class 1 lenses, and 99% UV absorption.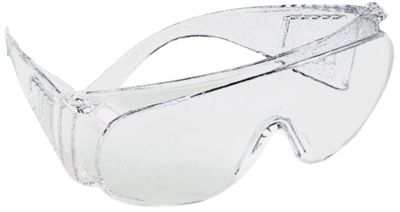 PERSPECTA 2047W Eyewear
Offering all-around protection these stylish single lens spectacles, with vented side shields, are ideal for visitors and regular wearers alike. Clear or smoke, and fit over most prescription eyewear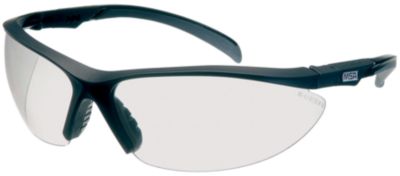 PERSPECTA 1320 Eyewear
These are the safety glasses for everyone. Features full wrap-around fit, choice of three lens colors, soft nose buds and temple ends, and a lightweight, semi-frame design. Adjusts to three positions for both lens inclination and temple length, giving wearers a more comfortable, no-slip fit. Anti-fog coating keeps vision clear while lenses filter 99.9% of ultraviolet rays.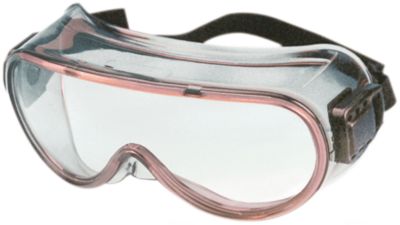 PERSPECTA GH 3001 Goggles
These high-protection goggles are anatomically design for comfort. Ideal for laboratory workers, they feature an anti-scratch, anti-fog coatings and over most prescription eye wear.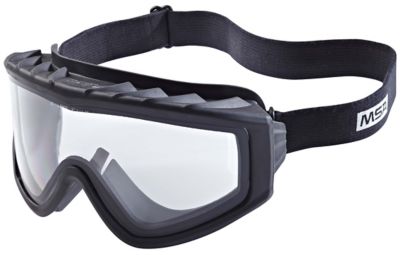 F2 X-TREM Accessories
To enhance the modularity of the F2 X-TREM helmet, MSA developed a wide range of accessories perfectly suited for all applications. From helmet mounted lighting solutions to secure operations at night, to tight eye protection for wildland fire-fighting, MSA thoroughly engineered each accessory to optimize safety in a wide variety of technical rescue and wildland firefighting missions.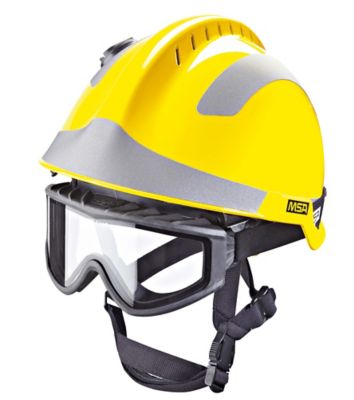 F2 X-TREM
With almost 30 years of leadership in technical rescue and wildland fire helmets, MSA offers F2 X-TREM, a multifunctional advanced protection helmet. Its comfort, modularity and wide range of accessories makes it the perfect head protection solution for various activities, such as wildland firefighting, technical rescue, Urban Search and Rescue, Road traffic accident.