Supreme® Pro Earmuff
The Supreme level dependent ear muffs protect from hazardous noise while allowing users to hear surrounding sounds. By wearing Supreme ear muffs you can communicate face-to-face as well as hearing commands and instructions without removing the hearing protector, even when others are shooting.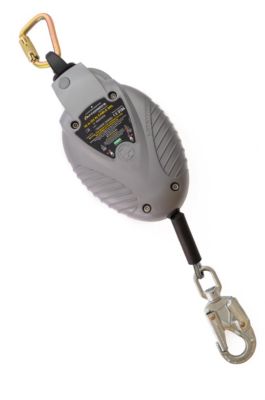 Latchways Standard Self-Retracting Lanyards
The Latchways Standard Self-Retracting Lanyard range offers a dependable means of fall protection and has been specifically designed for use in a number of different environments enabling an unhindered hands-free fall protection solution. Utilizing modern engineering and innovative design, they are the most advanced self-retracting lanyards on the market.