Featured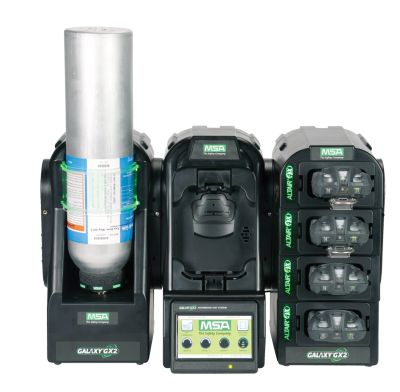 GALAXY® GX2 Automated Test System
Simplicity counts with the MSA GALAXY® GX2 Automated Test System for advanced safety management and effortless operation. The GALAXY GX2 Automated Test System provides simple, intelligent testing and calibration of MSA ALTAIR® and ALTAIR PRO Single-Gas Detectors and ALTAIR 4X and ALTAIR 5X Multigas Detectors. Easy-to-use automated test stand offers high performance as either stand-alone unit or integrated portable detector management system, enabling total data access and control of the MSA ALTAIR family Gas Detector fleet. New MSA Link™ Pro Software for proactive safety management; gas exposure email alerts, direct data input, live filtering, test and exposure queries, collecting and printing reports.
Featured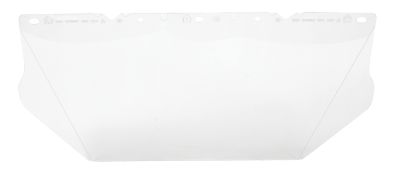 V-Gard® Visors PC for General Purpose
MSA polycarbonate visors reliably protect against impact, chemical splash and UltraViolet radiation. They are the perfect solution for general and basic applications and can be worn with helmet-mounted ear muffs.
Featured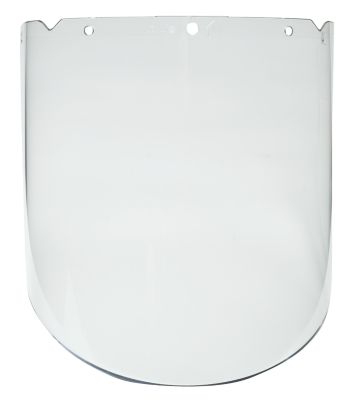 V-Gard® Visors PC for Heavy Duty Purpose
MSA molded polycarbonate visors offer superior protection from flying debris, splash, UV radiation and molten metal. Being molded makes them optically correct, and helps ensure clear vision and reduced eye fatigue. The anti-fog and anti-scratch coatings increase comfort and improve wear.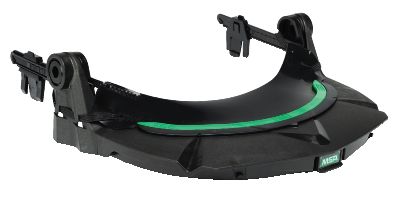 V-Gard® Frames
The standard slotted frame works ideally with any MSA slotted  helmet. The universal frame featuring a heavy-duty, flat, rubber strap can be used with slotted and non-slotted MSA helmets.  With the unique sloped frame design material slides off the frame and out of site. The optional debris control creates a tight seal between helmet and frame. The elevated temperature versions withstand temps up to 350ºF (176ºC).