Featured
Advantage® 200 LS Half-Mask Respirator
The Advantage 200 LS is a comfortable, efficient and economic half mask. It is ideal for applications where workers are exposed to various hazards from job to job, such as high concentrations of fumes, mists and gases. With its patented MultiFlex system the Advantage 200 LS offers maximum protection and high wearing comfort. The soft, pliable combination of rubber and plastic provides a customised and pressure-free fit, instantly conforming to the wearer's unique facial characteristics. The Advantage 200 LS comes in three sizes and has a full range of cartridges and filters to protect against harmful particles and gases.
Featured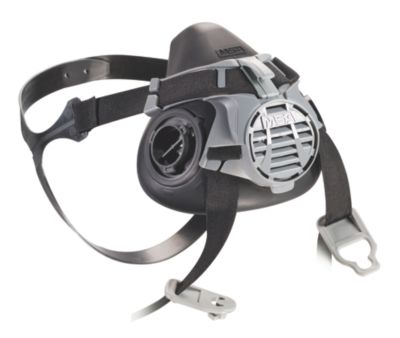 Advantage® 420 Half-Mask Respirator
With its UniBond over-mold facepiece, AnthroCurve™ face seal, and low profile design, the Advantage 420 Respirator is the superior option for respiratory protection. The over-mold facepiece and face seal ensure the unit provides an excellent fit and comfort to the wearer. The unique yoke and harness design (patent pending) allows a user to easily don and doff the state-of-the-art respirator while maintaining a customized fit. Other features include a ComforTop headband, a built-in moisture release chin cup hole, and the extra-wide head and neck straps.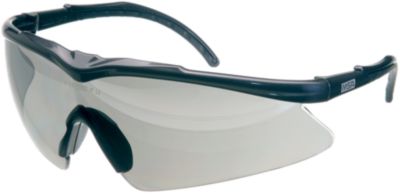 PERSPECTA 2320 Eyewear
Featuring scratch-resistant, silver mirror lens, anti-fog coating and single-lens design, these safety glasses are the one for outdoor activities. Soft nose buds and temple ends offer a comfortable, no-slip fit, while the three position ratchet for temple length allows perfect adjustment. Attractive frame design with glossy finish and rigid storage case completes the set.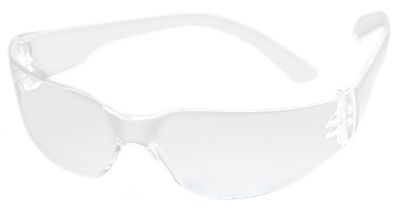 PERSPECTA FL250 Eyewear
Weighing in at just 25 grams, this is the lightest among single-lens impact spectacles. Regardless of face size, these safety glasses are ideal when close-fitting spectacles are a must. Features a totally transparent design, hard-coated, optical class 1 lenses, and 99% UV absorption.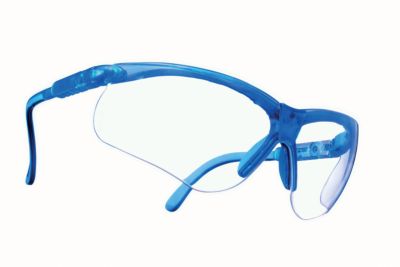 PERSPECTA 010 Eyewear
These safety glasses combine high-tech style with state-of-the-art protection. Featuring full wrap-around with curved polycarbonate lenses, they provide more coverage with a wider field of view. Both lens inclination and temple length adjust for a semi-custom fit. Special co-injected brow cushion protects from injury while providing exceptional comfort.
PERSPECTA 9000 Eyewear
Protect eyes from impact with these extremely lightweight, snug-fitting safety glasses. Features close-fitting, wrap-around style, unobstructed view, all-day comfort and no-slip nose buds, and temple tips. Available in 4 lens colors with anti-fog option.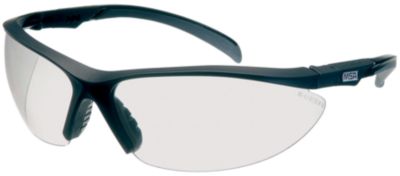 PERSPECTA 1320 Eyewear
These are the safety glasses for everyone. Features full wrap-around fit, choice of three lens colors, soft nose buds and temple ends, and a lightweight, semi-frame design. Adjusts to three positions for both lens inclination and temple length, giving wearers a more comfortable, no-slip fit. Anti-fog coating keeps vision clear while lenses filter 99.9% of ultraviolet rays.
PERSPECTA 1900 Eyewear
With an incredibly lightweight design and panoramic view, these safety glasses have something for everyone. Features high polycarbonate lenses, no-slip nose buds, universal nose bridge and temples, and choice of lens color for indoor/outdoor use.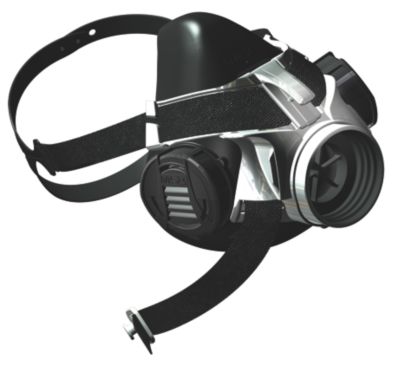 Advantage® 410 Half-Mask Respirator
This innovative half-mask respirator features MSA's patent-pending, single-loop head harness and user-friendly design. Easy to don, doff, or drop down, it contains just three major components, making it extra easy to clean. The one-piece MultiFlex nose cup is made of soft, smooth, co-molded silcone and rigid plastic for a unique combination of durability and comfort.