Featured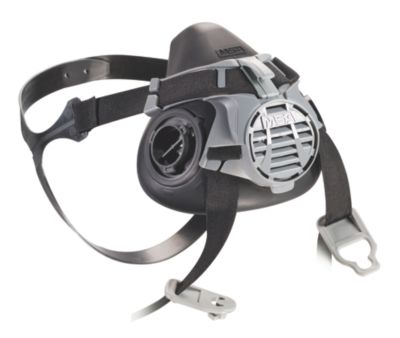 Advantage® 420 Half-Mask Respirator
With its UniBond over-mold facepiece, AnthroCurve™ face seal, and low profile design, the Advantage 420 Respirator is the superior option for respiratory protection. The over-mold facepiece and face seal ensure the unit provides an excellent fit and comfort to the wearer. The unique yoke and harness design (patent pending) allows a user to easily don and doff the state-of-the-art respirator while maintaining a customized fit. Other features include a ComforTop headband, a built-in moisture release chin cup hole, and the extra-wide head and neck straps.
Featured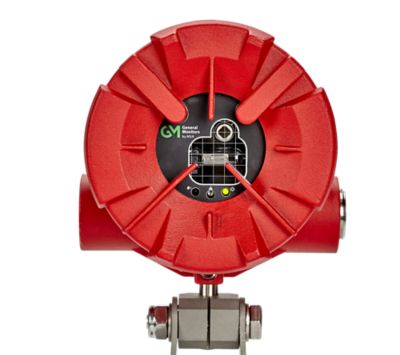 FL500 UV/IR Flame Detector
The FL500 UV/IR Flame Detector monitors for radiation emitted by a flame in both the ultraviolet (UV) and infrared (IR) spectral ranges. This UV/IR combination provides a fast response time and increased false alarm immunity against sources of radiation for reliable protection.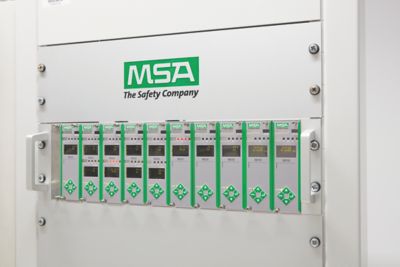 9010/9020 Controller
The 9010/9020 SIL controller comes with advanced design and innovative features for monitoring up to 20 channels. The 9010 controller operates with one independent sensor, while the 9020 operates with two independent sensors per control module. Each module comes with an independent AC/DC power supply for increased system reliability. Both units feature full internal diagnostics, which minimize false alarms and unexpected down time. The controller powers up the remote gas detectors, while its large four-digit LCD and LED provide crucial information such as gas concentration, alarm status and more. The 9010/9020 LCD controller monitors up to 20 channels and comes with an independent power supply. The LCD version has approvals for FM (North America) and CCCF (China) whereas the 9010/9020 SIL controller is ATEX and  SIL 2 certified.
Featured

SUPREMATouch Controller
The SUPREMATouch features a large colour touchscreen display with a title-based menu structure to optimize intuitive operation. It can be used with a wide range of detectors for combustible gas, toxic gas and oxygen deficiency. Output options include relays and 4-20 mA outputs. Remote racks can be connected (satellite structure), which expands control systems and reduces cabling costs. Interfacing to external systems is provided by using Modbus or Profibus. The SUPREMATouch has been certified according to ATEX and is suitable for virtually any safety related application including redundant systems with up to a Safety Integrity Level (SIL) 3 rating (EN 61508). The intuitive SUPREMA Manager Software is intended for configuration, parameterization and calibration of the SUPREMATouch Fire and Gas Controller. It offers the option to create detailed and clearly laid out reports to support documentation and supports all the features of the SUPREMATouch. Note: This is a custom product. Please consult your local MSA distributor or contact MSA Customer Service for configuration details.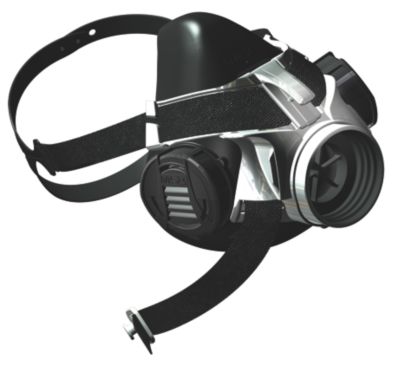 Advantage® 410 Half-Mask Respirator
This innovative half-mask respirator features MSA's patent-pending, single-loop head harness and user-friendly design. Easy to don, doff, or drop down, it contains just three major components, making it extra easy to clean. The one-piece MultiFlex nose cup is made of soft, smooth, co-molded silcone and rigid plastic for a unique combination of durability and comfort.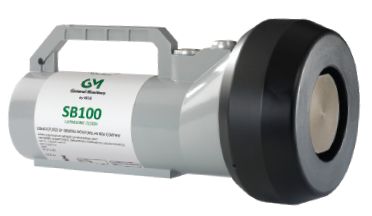 SB100 Ultrasonic Bump Tester
The SB100 is a hand-held battery-operated rechargeable ultrasonic tester designed to bump test General Monitors ultrasonic gas leak detectors. The SB100 is useful for quick tests where physical access to the ultrasonic gas detector can be difficult. The unit can be used to bump test up to 18 meters away from the detector in Class 1, Div 1&2 hazardous areas.
Advantage® 200 LS Half-Mask Respirator
The Advantage 200 LS is a comfortable, efficient and economic half mask. It is ideal for applications where workers are exposed to various hazards from job to job, such as high concentrations of fumes, mists and gases. With its patented MultiFlex system the Advantage 200 LS offers maximum protection and high wearing comfort. The soft, pliable combination of rubber and plastic provides a customised and pressure-free fit, instantly conforming to the wearer's unique facial characteristics. The Advantage 200 LS comes in three sizes and has a complete and exclusive filter programme to protect against harmful particles and/or gases.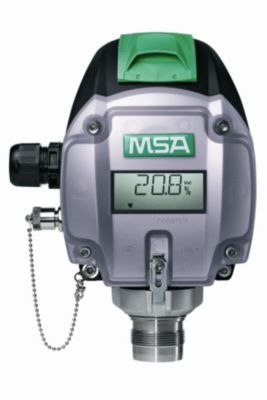 PrimaX® I Gas Transmitter
Indoors or outdoors, our PrimaX I Gas Transmitter provides dependable, accurate gas detection. The transmitter detects toxic gases and oxygen and is housed in an antistatic, reinforced nylon enclosure. It also has a large, easy-to-read LCD screen and attaches to an integral mounting plate for easy installation, while the built-in keypad makes for quick, simple calibration. To transmit data, the unit uses a 4-20 mA output signal and can also be configured to use HART digital communication. With easily replaced plug-in sensors, the PrimaX I transmitter is suitable for laboratories, chemical plants, power plants and several other industry settings.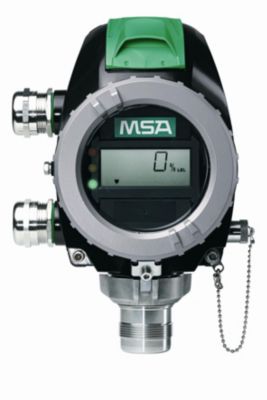 PrimaX® P Gas Transmitter
Designed to detect gases indoors or outdoors, our PrimaX P Gas Transmitter measures oxygen and toxic and combustible gases. The flameproof transmitter is housed in a powder-coated aluminum enclosure that will protect it in extremely dangerous conditions. The unit also features a large, easy-to-read LCD screen and three LED status indicators for up-to-the-second reporting. The transmitter attaches to an integral mounting plate for easy installation, and it can be easily calibrated using the built-in keypad. It uses a 4-20 mA output signal to transmit its data, and it can also be configured to use HART digital communication. With easily replaced plug-in sensors, the PrimaX P transmitter is suitable for laboratories, chemical plants, power plants and several other industry settings.