Featured

SUPREMATouch Controller
The SUPREMATouch features a large colour touchscreen display with a title-based menu structure to optimize intuitive operation. It can be used with a wide range of detectors for combustible gas, toxic gas and oxygen deficiency. Output options include relays and 4-20 mA outputs. Remote racks can be connected (satellite structure), which expands control systems and reduces cabling costs. Interfacing to external systems is provided by using Modbus or Profibus. The SUPREMATouch has been certified according to ATEX and is suitable for virtually any safety related application including redundant systems with up to a Safety Integrity Level (SIL) 3 rating (EN 61508). The intuitive SUPREMA Manager Software is intended for configuration, parameterization and calibration of the SUPREMATouch Fire and Gas Controller. It offers the option to create detailed and clearly laid out reports to support documentation and supports all the features of the SUPREMATouch. Note: This is a custom product. Please consult your local MSA distributor or contact MSA Customer Service for configuration details.
Featured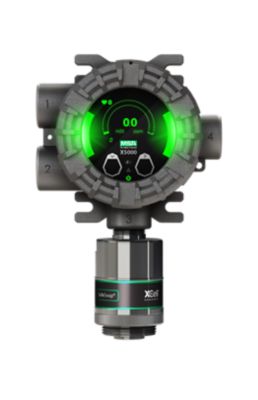 ULTIMA® X5000 Gas Monitor
The ULTIMA® X5000 Gas Monitor is the future of gas detection for oxygen, toxic and combustible gases. MSA XCell® gas sensors with TruCal® technology offer calibration cycles up to 18 months (local calibration respected). The gas transmitter's advanced, multi-lingual OLED display is easy to read and the unique touch-screen interface makes it simple to navigate.
Featured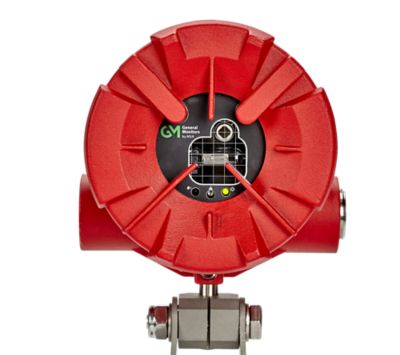 FL500 UV/IR Flame Detector
The FL500 UV/IR Flame Detector monitors for radiation emitted by a flame in both the ultraviolet (UV) and infrared (IR) spectral ranges. This UV/IR combination provides a fast response time and increased false alarm immunity against sources of radiation for reliable protection.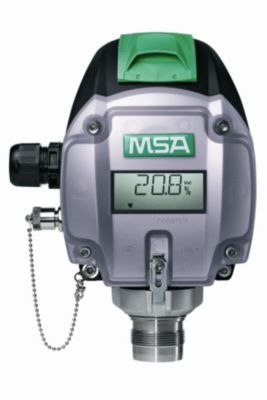 PrimaX® I Gas Transmitter
Indoors or outdoors, our PrimaX I Gas Transmitter provides dependable, accurate gas detection. The transmitter detects toxic gases and oxygen and is housed in an antistatic, reinforced nylon enclosure. It also has a large, easy-to-read LCD screen and attaches to an integral mounting plate for easy installation, while the built-in keypad makes for quick, simple calibration. To transmit data, the unit uses a 4-20 mA output signal and can also be configured to use HART digital communication. With easily replaced plug-in sensors, the PrimaX I transmitter is suitable for laboratories, chemical plants, power plants and several other industry settings.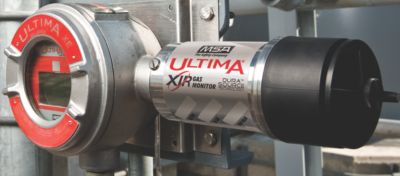 Ultima® XIR Gas Monitor
The microprocessor-based, infrared Ultima XIR gas detector is precisely engineered to continuously monitor for combustible gases and vapors. The unit features DuraSource Technology, which offers improved IR life, and a HART port for easy output access. The explosion-proof stainless steel monitor works indoors or outdoors and features infrared technology that eliminates the need for frequent calibrations. Its operations are based on dual-wavelength, heated-optics technology, which compensates for temperature, humidity and aging effects. The unit uses only one circuit board for increased reliability, and the sensor life isn't reduced by exposure to gas. The LCD screen provides scrolling information, while optional quick-check LEDs provide increased visibility.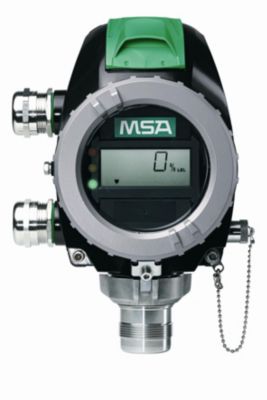 PrimaX® P Gas Transmitter
Designed to detect gases indoors or outdoors, our PrimaX P Gas Transmitter measures oxygen and toxic and combustible gases. The flameproof transmitter is housed in a powder-coated aluminum enclosure that will protect it in extremely dangerous conditions. The unit also features a large, easy-to-read LCD screen and three LED status indicators for up-to-the-second reporting. The transmitter attaches to an integral mounting plate for easy installation, and it can be easily calibrated using the built-in keypad. It uses a 4-20 mA output signal to transmit its data, and it can also be configured to use HART digital communication. With easily replaced plug-in sensors, the PrimaX P transmitter is suitable for laboratories, chemical plants, power plants and several other industry settings.
Ultima® X Series Gas Monitors
Designed to provide thorough, continuous monitoring of many hazardous gases, the indoor/outdoor Ultima X Series Gas Monitors offer excellent performance and MSA quality craftsmanship. DuraSource™ Technology offers extended sensor life, while HART provides convenient setup, calibration and diagnostics. HART also allows for existing component install and wiring to be used. A single circuit board increases reliability, while our patented sensor disconnect-underpower feature allows all sensors to be replaced in hazardous areas without area declassification. The units are crafted from either stainless steel or polycarbonate, and the interchangeable smart sensors eliminate the need for reconfiguration. Our scrolling LCD screen display sensor reading and gas type, while the calibration process includes date stamping and the ability to calibrate locally or remotely.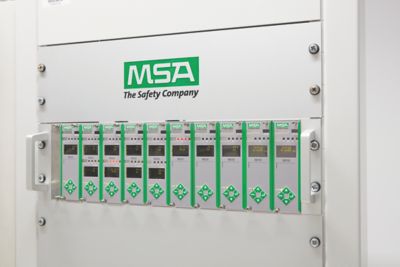 9010/9020 Controller
The 9010/9020 SIL controller comes with advanced design and innovative features for monitoring up to 20 channels. The 9010 controller operates with one independent sensor, while the 9020 operates with two independent sensors per control module. Each module comes with an independent AC/DC power supply for increased system reliability. Both units feature full internal diagnostics, which minimize false alarms and unexpected down time. The controller powers up the remote gas detectors, while its large four-digit LCD and LED provide crucial information such as gas concentration, alarm status and more. The 9010/9020 LCD controller monitors up to 20 channels and comes with an independent power supply. The LCD version has approvals for FM (North America) and CCCF (China) whereas the 9010/9020 SIL controller is ATEX and  SIL 2 certified.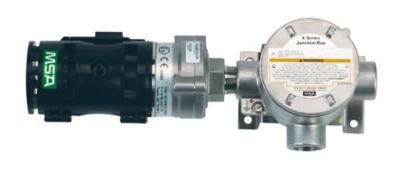 PrimaX® IR Gas Transmitter
Every feature of the PrimaX IR Gas Transmitter is designed with reliability in mind to withstand the most challenging environmental conditions through out the product's life. MSA's PrimaX IR Gas Transmitter offers LEL (Lower Explosive Limit) combustible gas detection through a patented PrimaX Gas Transmitter IR dual source design. A redundant IR source provides reliability and uninterrupted monitoring should a source failure occur. Furthermore, the possibility of obscurations due to rain, fog, dirt, dust, and other environmental conditions is minimized due to dual source design.